Elmas Medical has vast experience in registration of medical devices in Russia and provides a wide range of services related to this procedure:

1. Authorized representative service for medical device manufacturers in the Russian Federation
2. Consulting service on issues related to localization of the production in the Russian Federation;

3. Carrying out technical and EMC tests in own accredited laboratory;

4. Preparation of market access reports regarding circulation of medical devices in the Russian Federation

Elmas Group is a large-scale expert company with more than 70 engineers and experts working for it. Each project is supported by English-speaking coordinators. Contact us to find a reliable business partner in Russia.


Definition of a medical product according to Russian regulatory system
«Any instrument, device or material or other product used for medicinal purposes alone or in combination with another medical devices designed for:
Prevention, diagnosis, treatment, rehabilitation of diseases
Restoration, replacement of anatomical structures or physiological functions of the body
Monitoring condition of the human body
Medical research
and the functional purpose of which is not achieved through pharmacological, immunological, genetic or metabolic effects on the human body.»

Risk based classification according to Russian regulatory system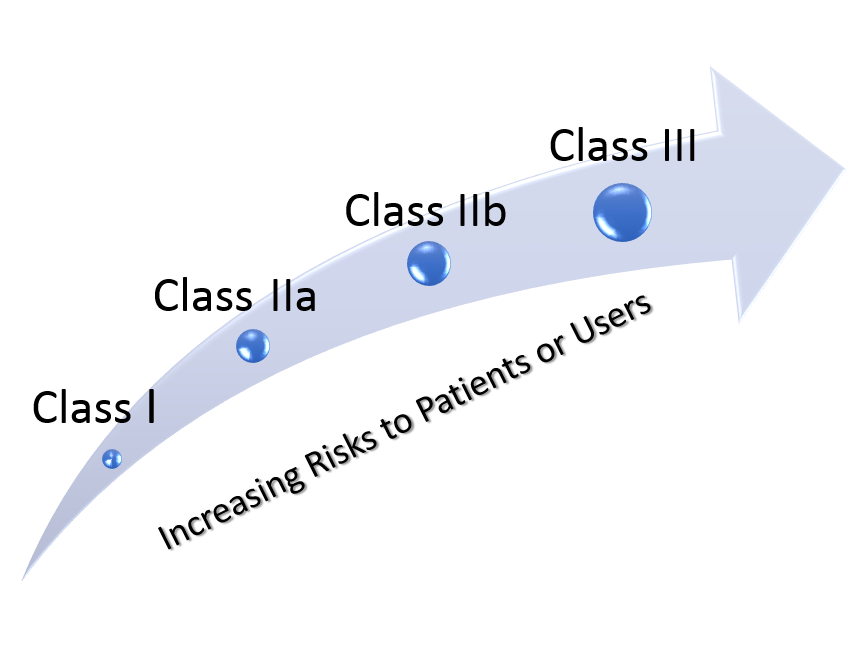 According to Russian regulatory system, all medical products and devices are classified in accordance with their degree of potential risk to patients and users and fit into four classes: Class I, IIa, IIb and III.
The degree of potential risk from usage of medical product increases respectively with the class.
Each medical product or device belongs only to one class, similar to European classification criteria for medical products according to Annex IX of MDD 93/42/EEC

Registration workflow
Registration dossier preparation
and product sample testing
Risk class: I
Risk class: IIa, IIb, III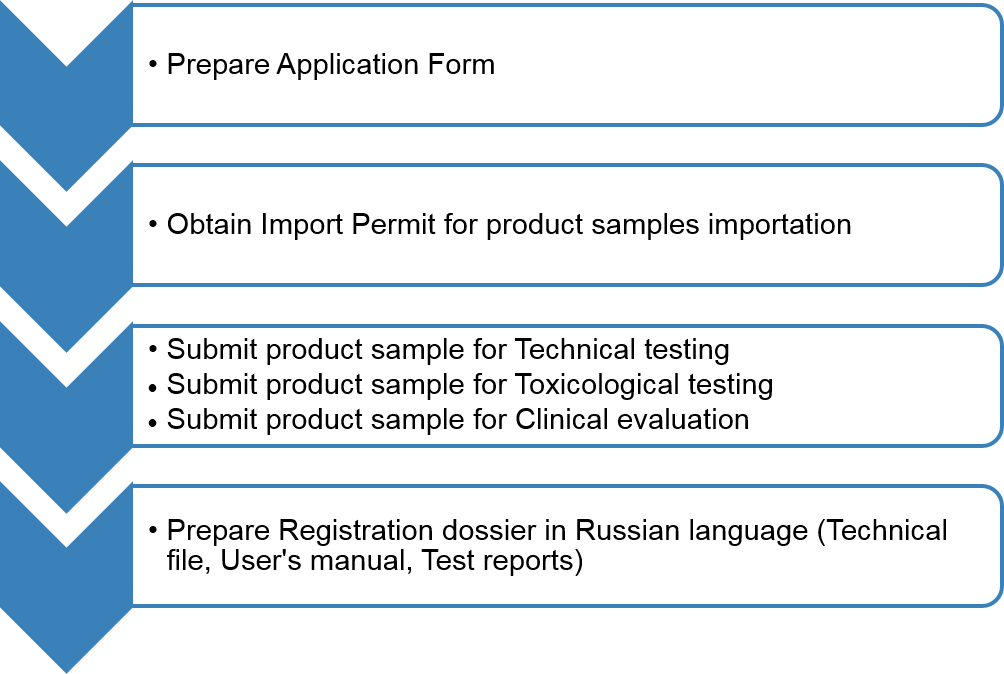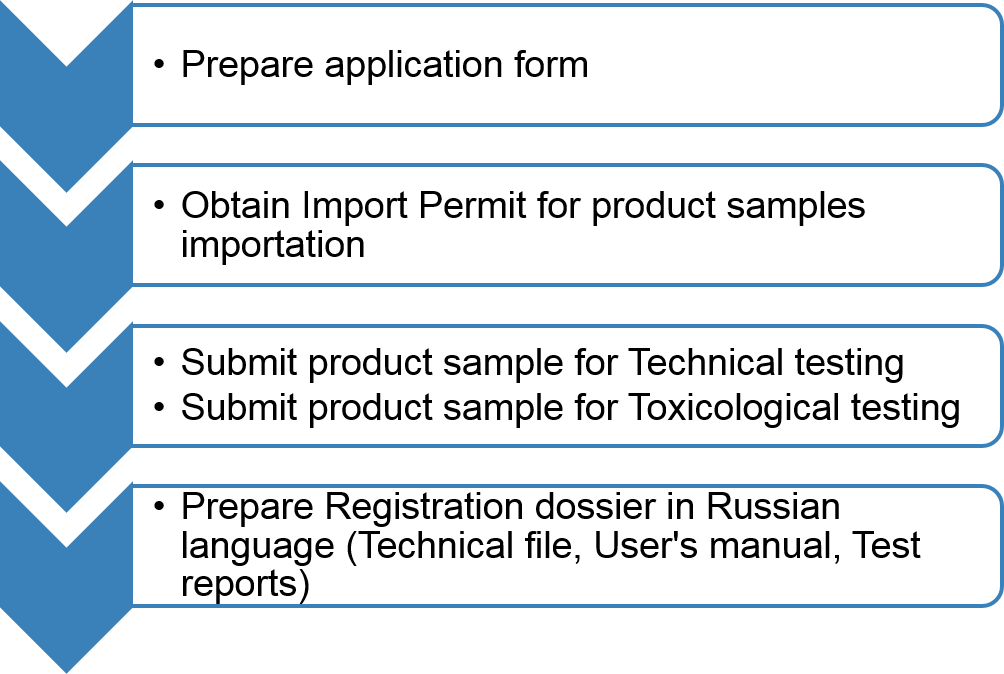 Documents checklist
Manufacturer's business registration
Medical product specifications
User Manual
CE certificate (if available)
ISO 13485
Declaration of Conformity (for I, IIa risk-class products)
Biocompatilibility test report
Risk management file
Medical product manufacturing flowchart
Clinical evaluation (clinical data)
Available engineering/laboratory test reports (Safety/EMC)
Depending on product type, additional documents may be required for submission as well

---
Registration dossier submission to Roszdravnadzor
Risk class: I Risk class: IIa, IIb, III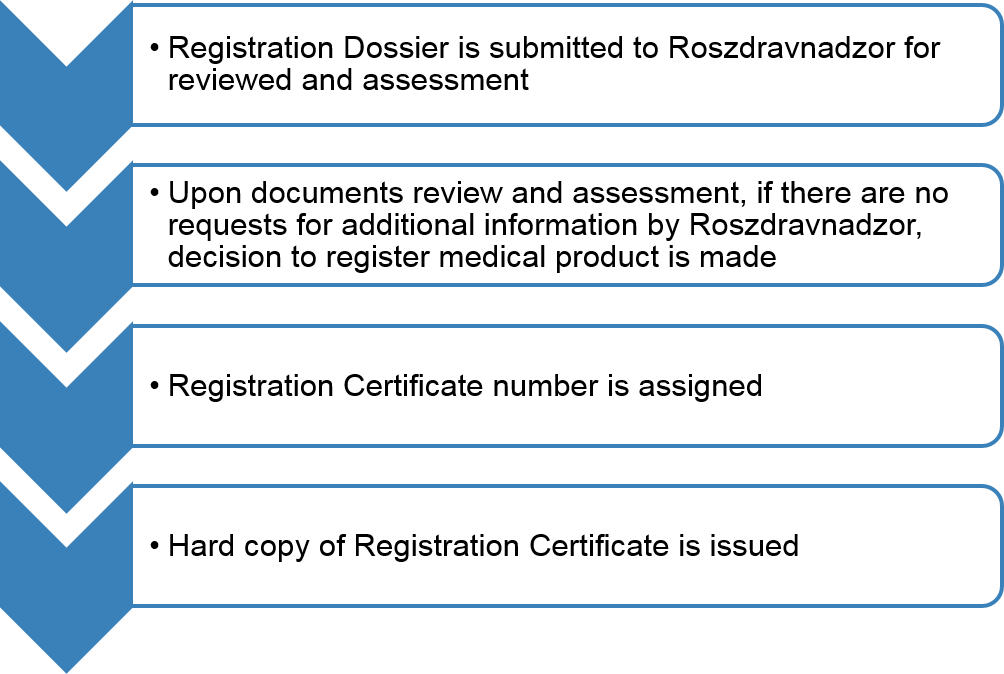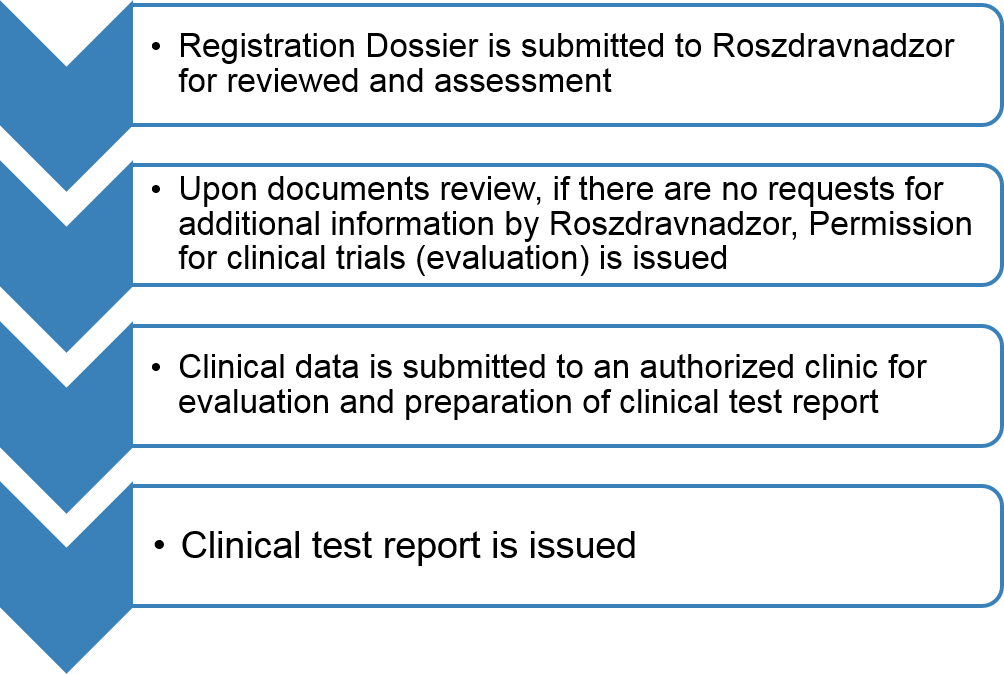 ---
Clinical test report is submitted to Roszdravnadzor for evaluation
Risk class: IIa, IIb, III