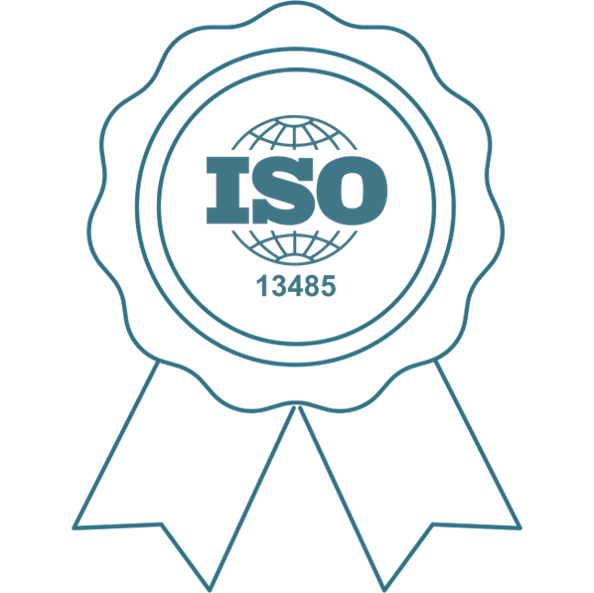 ISO 13 485 is a standard developed by the International Organization for Standardization to evaluate the QMS of medical devices manufacturers. Its national analogue in the territory of the Russian Federation is GOST ISO 13 485.

ELMAS is an accredited authority for certification of medical device manufacturers for compliance with the national version of GOST ISO 13 485 within the System of Voluntary Certification of Management Systems «Register of Management Systems».
We also offer QMS certification services within the international version of ISO 13 485 in cooperation with international certification authorities. ELMAS experts hold information seminars dedicated to fundamental knowledge on ISO 13 485 and implementation of QMS at enterprises.
Pursuant to the Decision of the Council of the Eurasian Economic Commission No. 46 dated February 12, 2016 on the rules of registration and examination of safety, quality and efficiency of medical devices, the implementation and certification of QMS for compliance with standard 13 485 will become an obligatory requirement for medical device manufacturers.
Benefits of ISO 13 485 certification
Entry into the international market

(

international version of certificate);
Quality control of production;
Improvement of enterprise management system;
Improvement of company's image etc.

For initial estimation of costs and duration of the certification audit it is necessary to submit the following information:
Number of employees
Number of production sites including their locations;
Company's activity
(
scope of certification).
---